International Women's Day, March 8th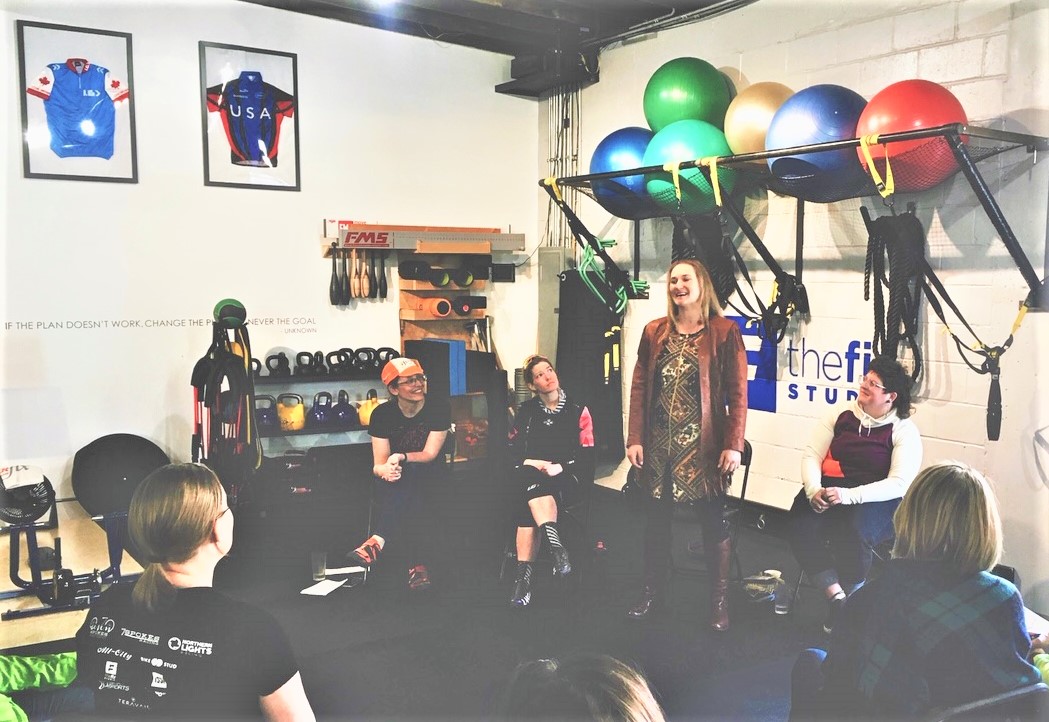 Speaker Sveta Vold, with Kate Ankofski, Risa Hustad, and Luci Russell
On Sunday, March 8, the Minnesota Randonneurs joined forces with The Fix Studio in Minneapolis to celebrate International Women's Day. Rather than risk typical Minnesota March weather and plan a ride, we opted for a group talk on three of the obstacles that often keep women from tackling longer distances: safety concerns, self-doubt, and family obligations.
Speaking about their safety advocacy work around the Twin Cities, Risa Hustad covered the evolution of bike laws and recommended tactics we can use to feel safer on our bikes, whether riding alone or with groups. BikeMN's Minnesota Bicycling Handbook (found at httpsss://www.bikemn.org/education/minnesota-bicycling-handbook) was recommended as well.
Next, Luci Russell started their session asking the audience to close their eyes and picture who they most admire -- a meditation that concluded with the important takeaway that we too are capable of amazing things.
Sveta Vold closed the session by detailing her experiences learning to ride first in Belarus, then as a young mother in the United States, where the Minneapolis bike community helped her embrace not only a new town but a new way of life.
A huge thanks to our speakers for the inspiration, The Fix Studio for hosting us, and to everyone who came out on a beautiful day to share this event with us.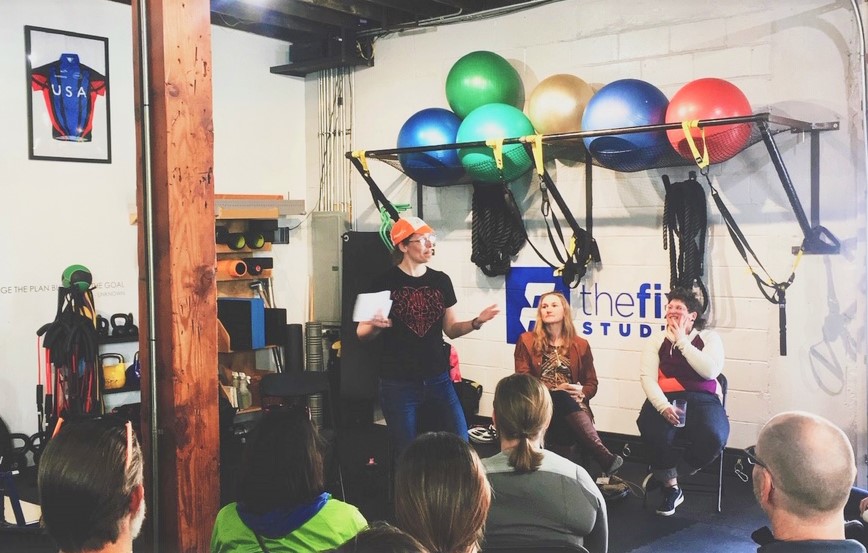 Kate Ankofski takes the floor