Independent Rando Rides in the CV Era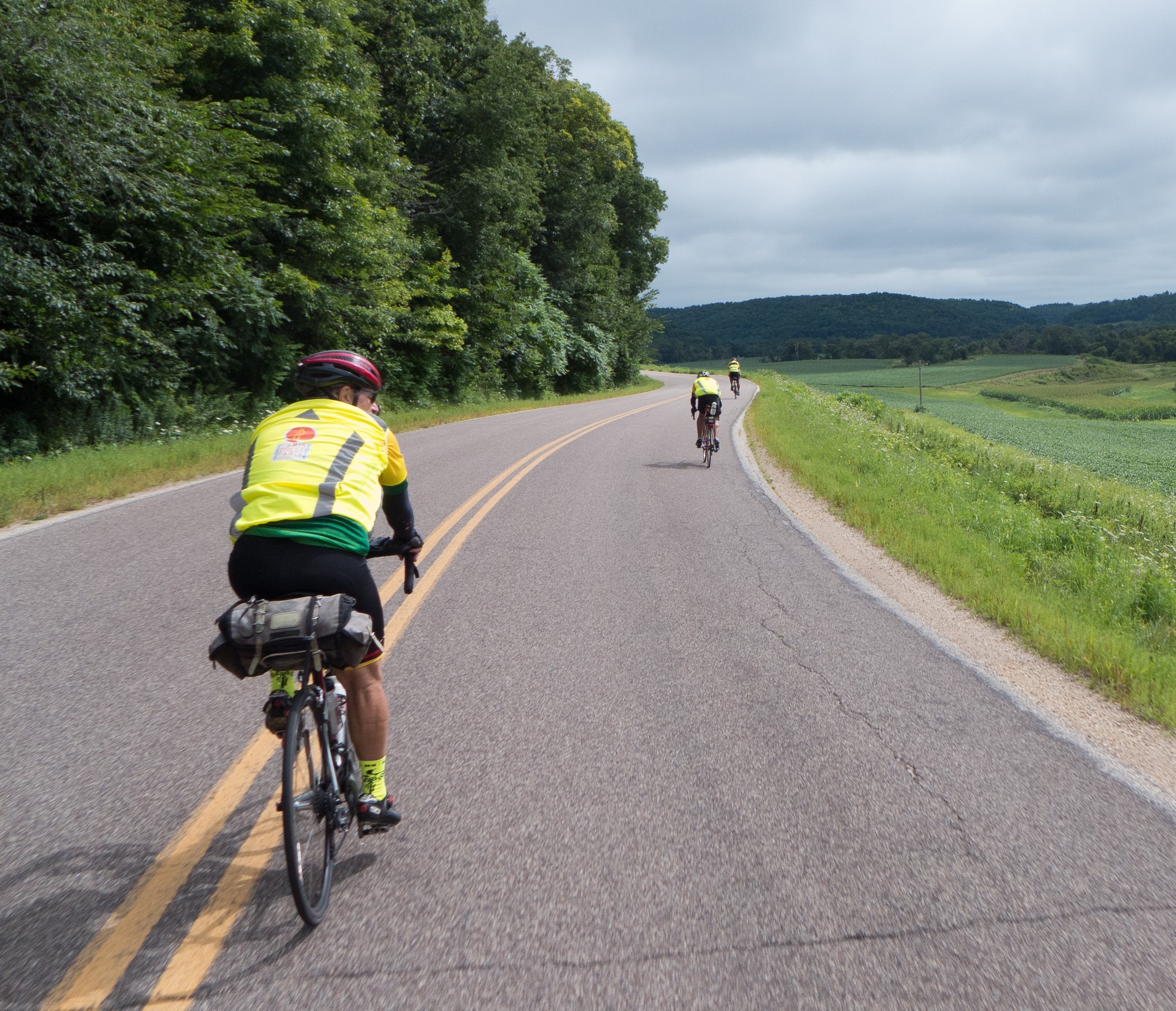 Ok, here's a starter list of rando rides that could be good candidates for socially responsible riding in the next few months.
Before you hit the road, read through the Guide to Safe Cycling during COVID in the Announcements section on this page.
If you have a favorite route or two that would be favorable for solo or very small group rides please send the ride info and RWGPS link to MnRando@aol.com.
When we offer these, we need to have up to date RWGPS (cue sheets would be nice too) and any special instructions – see general criteria
Here are some general criteria for independent rando rides in the CV era
Focus on rides that are rural or on very open roads
Ride distance is optional, probably 32-125 is a good range miles (50k-200k)
Avoid busy bike trails (e.g. Greenway) or busy city roads as much as possible
Encourage self sufficiency in terms of carrying your food/water with minimal need for c-stores, etc.
Are there public restrooms along the way that are open?
Note that this is completely separate from any RUSA/MnRando event so riders can start anywhere on the route.
May recommend certain c-stores or other places that are better than average for minimizing contact
Is there a nice park somewhere along the route that could be a great place to have a personal rest stop
Most riders should be able to self support for 100k+. Longer rides or more challenging routes may need suggestions for places to refuel at minimum risk
After you ride one of these routes, or your other favorite route, post your ride on Strava if you use it, and/or to the Minnesota Randonneurs Facebook page along with pics and commentary.
Southern burbs
101k/64 miles Dakota County Frolic. Start in Apple Valley, Inver Grove Heights, Hastings
Apple Valley start at Caribou Coffee, no services directly on route – options near route in Hastings if needed. Short stretch on bike trails through Hastings. Nice sections on quiet Mississippi River Trail from Hastings to Inver Grove Heights
https://ridewithgps.com/routes/32382608
100k/63 miles Rosemount/Miesville Gravel – start in Rosemount. Class B gravel, a few hills, overall fairly level. C-store in Miesville is very low volume
https://ridewithgps.com/routes/32352838
200k/129 miles 3,573' William Dodd Road Ramble. Start in Apple Valley, could do Lonsdale or Faribault. Cleveland c-store at ½ way point is very low volume.4.
https://ridewithgps.com/routes/30459507
200k/127 miles 3,990' Apple Valley Classic. Start in Apple Valley. Through Cannon Falls, Zumbrota. Very rural
https://ridewithgps.com/routes/32352693
88k/55 miles 2,460' Northfield-Nerstrand Gravel Roll. Starts in downtown Northfield, passing near Nerstrand. Good class B gravel and a nice stretch through Nerstand Big Woods State Park. No services on the route, small c-store in Nerstrand
https://ridewithgps.com/routes/6174360
Western Burbs
120k/75 miles Six Round Barns Gravel – Start in Waterville, could start in Cologne. Created by Dirty Lemming founders. Not too hilly. Not a Mn Rando route
https://ridewithgps.com/routes/32344516?privacy_code=SIlBDHd1ZqytsAzR
Northern Burbs
200k/125 miles Northern Pancake. Our classic winter brevet route. Very flat
https://ridewithgps.com/routes/26941247
100k/64 miles, ½ Pancake The new classic winter Populaire. Very flat
https://ridewithgps.com/routes/31449876
Western Wisconsin
119k/74 miles Escape to Wisconsin. Start in Stillwater, Osceola, Hudson.
Great route, some hills, lots of quiet roads
https://ridewithgps.com/routes/4172778
200k/125 miles Hills of Wisconsin. Start in New Richmond, WI. Very rural, small towns, hilly, nice roads